Once your event has been listed on JustGiving, you can use our event linking tool to add a deeplink or button to your website (or emails).
Deeplinks and buttons make setting up a page quicker and easier for your supporters as it pre-selects your charity and event, removing two steps from the normal process of setting up a fundraising page. 
It also ensures they set up their fundraising pages for the right event and the right charity.
How do I create the deeplink or button?
1. Log in to your charity account
2. Click on the Fundraising tab and select View and promote events
3. Find your event and click on Promote this event: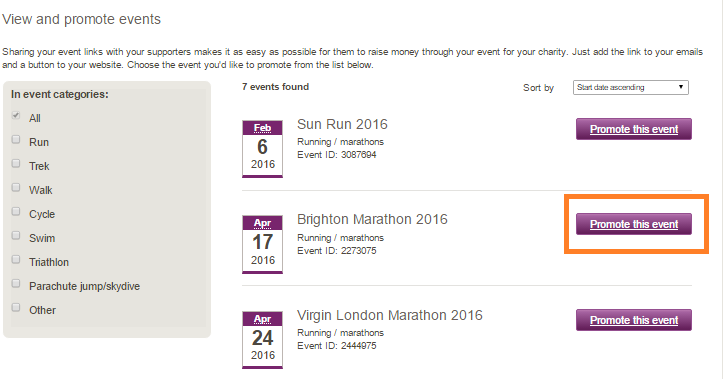 4. If you want to add a deeplink to your website select the Share your link then click on Copy this link: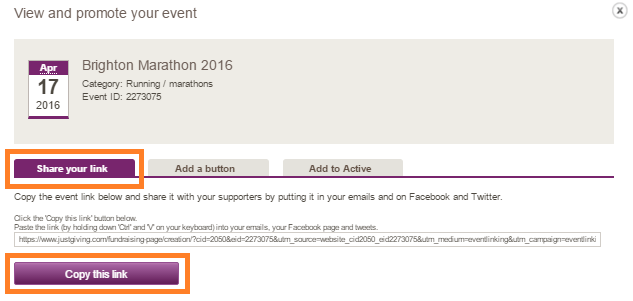 Or if you want to add a button select the Add a button tab and click on Copy this code:
5. Then paste the link or code to your website or emails. When your supporters click the link or button they'll be prompted to create a page that has already been pre-selected with your charity and your event.